Popcorn maker - cooking game for Android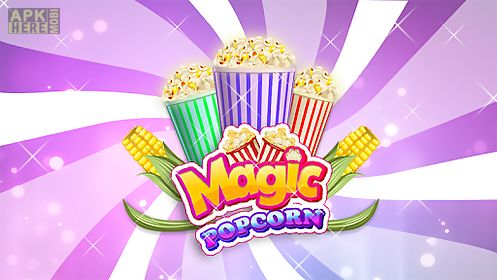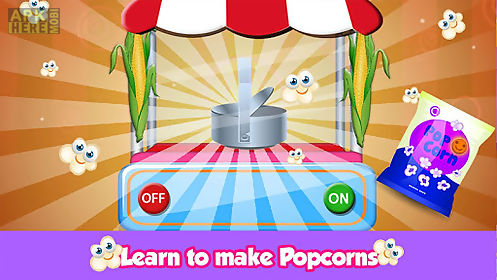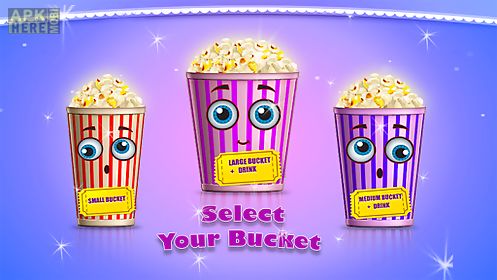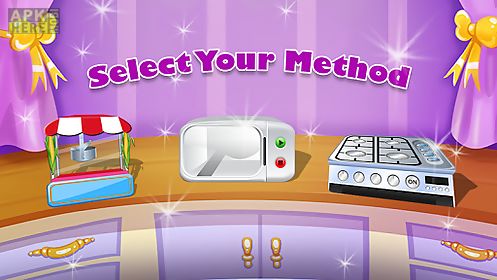 Popcorn maker - cooking game game for android description: Do you know how to pop popcorns? This free brand new popcorn maker cooking game would let you find out.
So come on kids boys girls and adults make your favorite organic homemade popcorns pop and enjoy while watching your pet movie in the theatre or in front of your tv.
Features easy finger tap gameplay choose the flavor you are in mood of eating like spicy bar bq and many more cook them in the coconut or olive oil see them pop in the popcorn making machine enjoy your homemade organic nutritious popcorns in cinema or theatre fun free fried popcorn movie street food game for everyone kids friendly content suitable for the whole family story you can have your homemade organic nutritious kernels in the morning as a quick breakfast as well.
Or you can have your darling salty or sweet pops with jingo mingo your cute little friend of ice candy maker 2 in the afternoon coffee break in place of cupcakes cakes or other bakery items.
Popcorn maker 2 is a versatile street food kids cooking game.
Declare war on hunger but instead of overeating enjoy your virtual naughty jumping dancing popcornflix kernels that may satisfy your hunger pangs as well and keep you fit smart and active.
So everybody is invited to give popcorn maker bakery a try and learn how to make delicious healthy popcorns with this dora cooking game and let the star master chef in you open his eyes.
Popcorns are not so difficult to make after all with this fun free maker cooking and a learning game for kids and girls or anybody.
This learning game is a sweet treat especially for kids and girls who like dora cooking games or to cook and bake and to decorate their lovely creations.
App supports android - 2(froyo) to android - x ice cream sandwich and jellybean.
Disclaimer: this free game contains ads.
Ok then have a good day and get some time to play!!

Related Apps to Popcorn maker - cooking game