Poker master pack for Android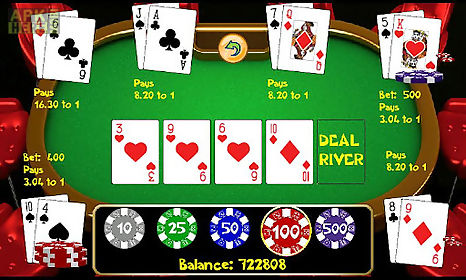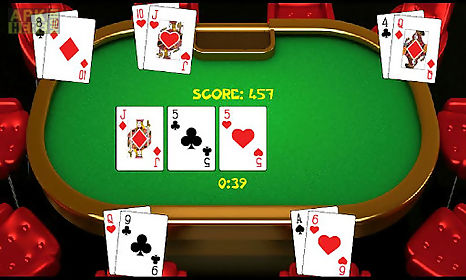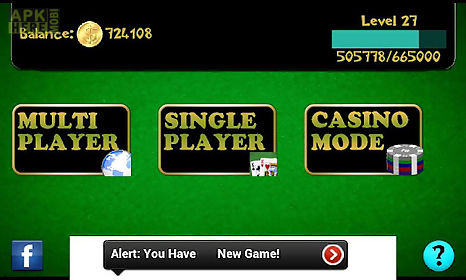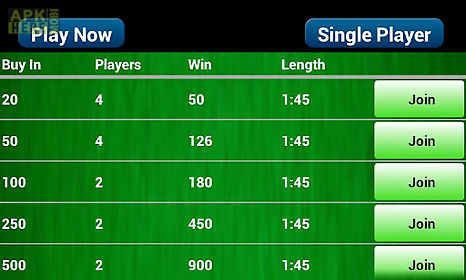 Poker master pack game for android description: Show the world how good you are at texas hold 39 em poker.
Choose the winning hand in a given random poker hand situation.
You will see a random hand with 3 8 players and a random hand state (flop turn).
You have to use your texas holdem poker skills to estimate which is the best hand at this given points.
Your score is affected by the difficulty and chances (odds) of the winning hand.
All players see the same hands and the highest score when the time is up wins!
Features: 1) unique game for texas holdem poker gamers!
2) multiplayer play against your friends or random opponents online!
3) shows you the odds of all hands so you can learn and get better at the game while playing!
4) global leaderboards show the world how good you are!
5) single player game is also available for free!
6) completely free!
Train your poker skills and get better at poker!
Guaranteed.
We are hooked to this texas holdem game although we developed it : ) we hope you 39 re going to like it too.
Please send us your feedback requests bugs etc.
To our email: incrediapp.
Help or use our facebook page to interact with us: android.
Apps.
Android.
Games.
Incrediapplike this texas holdem poker game? Please review it at the market and let the world know about it.

Related Apps to Poker master pack