Podcast app for Android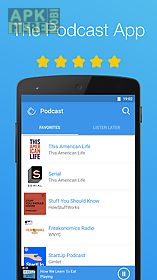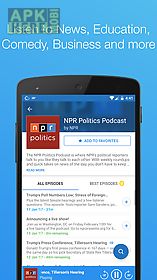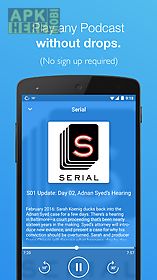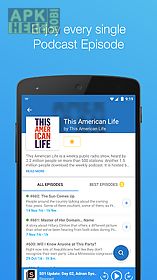 Podcast app app for android description: Nothing better than an easy way to listen to your favorite podcasts.
The podcast app lets you choose from more than 170.
000 podcasts and 10.
000.
000 episodes.
You can easily find and manage the most popular podcasts.
Enjoy learning comedy inspiration and stories through podcast listening.
Listen to: this american life podcast the joe rogan experience stuff you should know serial hidden brainand many others!
Lets have a look at the features: listen to any podcast: more than 150.
000 podcasts available search by episode: find the episodes you want to listen to favorite podcast: save your favorite podcast and have an easy way of accessing them listen later list: save your favorite episodes for later and sort the list the way you 39 d like to listen to it learn anything by listening to podcasts material design: we are determined to design the best podcast app everquestions or feedback? We read every single emailwant us to add a specific podcast? Have suggestions? Please feel free to reach us at thepodcastapp.

Related Apps to Podcast app