Pocket pharmacy - pocket pill for Android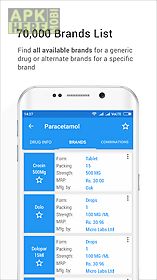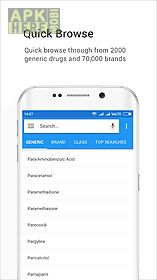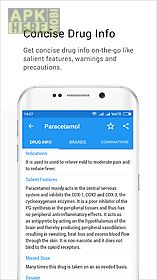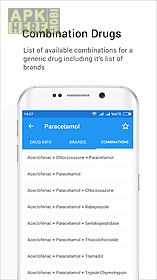 Pocket pharmacy - pocket pill app for android description: Pocket pill offline drug app: a must have drug dictionary for pharmacists doctors nurses and general public to get information on 2000 generic and 70 000 brand medicines.
It works offline after initial download and gives information about medicines including mechanism of action side effects indications pregnancy category and more.
It also list the available brands in india with accurate prices.
Features: drug information with access to 2000 generic drug and 70 000 brands at your fingertips.
Compare save on medicine prices up to 70 works offline without internet after initial set up search drug by indication find drug by classification best offline drug dictionary in market trusted by doctors pharmacists and people like you to get information on medicines.
Medicine reminder: the best medicine reminder app to help people take right medicine at right time.
Please note we are not an online pharmacy or currently sell medicines through app.
Disclaimer: the 39 pocket pill 39 drug dictionary app may not have covered complete information about the drug including it 39 s possible uses or side effects.
Do not take or substitute any medicines or change your diet without consulting your doctor.

Related Apps to Pocket pharmacy - pocket pill