Playlist organizer for Android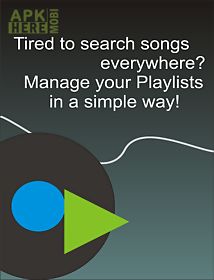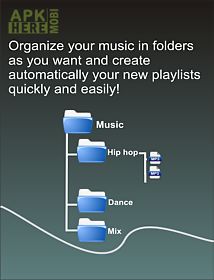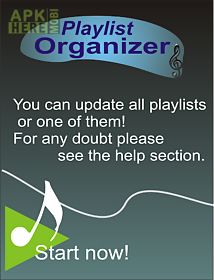 Playlist organizer app for android description: : 5 5 androidworld.
It: simple and efficient donate version ad free now available on google play: search playlist organizer adfree!
Make order in your music!
Tired to search songs everywhere? Tired to manually create playlists? This app helps you to create the new playlists from your folder.
Organize your music as you want and choose one or more folder to create automatically your new playlist!
Order your new playlist as you want: for example newest oldest or alphabetical order.
Moreover if a folder contains a music album you can mantain the default order in your playlist.
These and other options help you to manage and organize your new playlists.
Characteristics: make playlist from a folder automatic update of all playlists sort your playlist as you want find music album in your folder rename the new playlists delete current playliststhis playlist maker is tested on a lot of music players as google music and winamp.
However there may be problems with the native music player of some devices as samsung galaxy s if this happen please use one of the previous cited player.
If you like this app vote it!
You will support its development!

Related Apps to Playlist organizer