Play street soccer 2017 for Android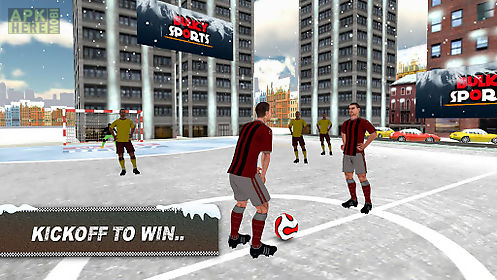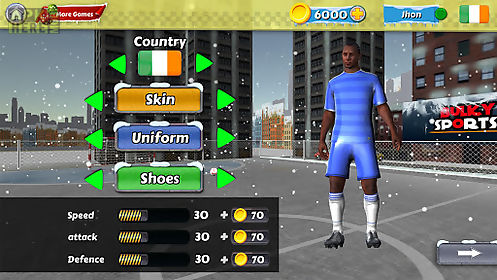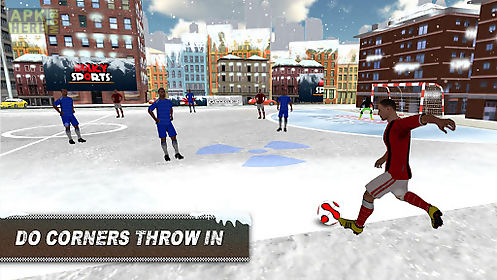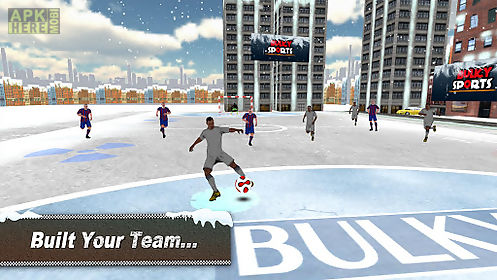 Play street soccer 2017 game for android description: Street football 2017 is one of the best free football games or soccer games with amazing 3d players and immersive sound.
Try your skills as a striker runs dribbles shoot and be a soccer star!
The realistic graphics and sound effect for football player field stadiums will make match come to life on your screen during games.
There is a quick play mode where you just have to pick your team and the opponent team and enjoy the real simulation of this soccer game and play tournament with different teams throughout semi final and final.
Game controls: pass button for pass and tackle kick button for shoot the football.
Quot sprint button to make the player move fast snatch button that will snatch the ball to you in a second.
Quot direction key to control the movement of the player.
Game features: top 10 street football 2017 playing nations are added.
Smoother and more realistic and optimized graphics for both players andperfect football stadiums.
Cool 3d sounds.
Smooth animations with 60 frames per second simple yet powerful touch controls with timing control.
Compete with your friends with the integrated world ranking leaderboard play street football 2017 game contains pure soccer action!
Be social : ) to keep yourself update about new features and games join our social pages.
Https: myfinz feedback: if you have any suggested features or improvements please leave a comment or send us an email at techmowo.
In case something is not working correctly please let us know i 39 ll be glad to fix that.
Please post comments and feedback.
When posting low rating please describe what is wrong to give the possibility to fix that issue.

Related Apps to Play street soccer 2017