Pistol builder for Android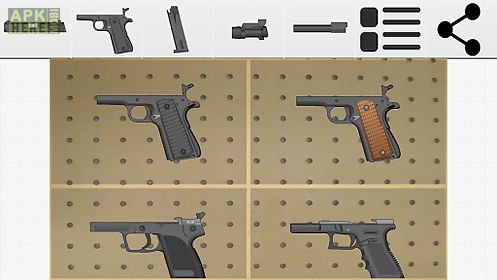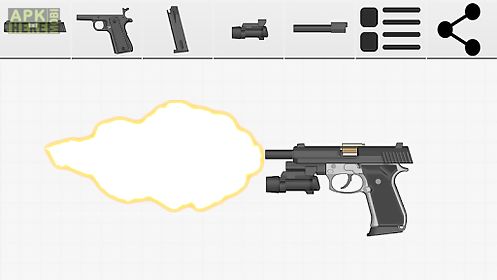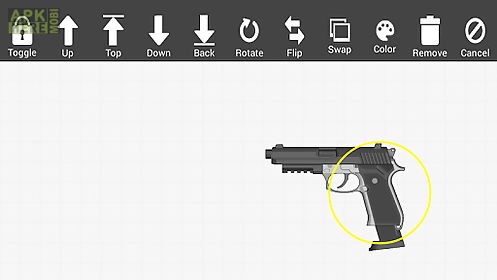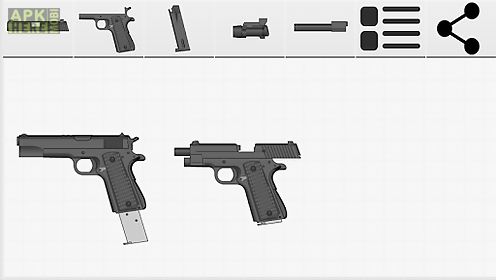 Pistol builder game for android description: Pistol builder is a fun app that allows the user to use their creativity to build a custom handguns on their android device and export them as a graphic to share.
Some key highlights of the pro version of this application include + choose from over 100 different parts!
+ Save your build so you can reload it at a later time and continue working on it+ share your build as an image file across social media sites email or text message+ move items freely (no snapping) around the screen+ rotate and scale items on demand using pinch gestures+ flip items dynamically+ place items on top or behind other items on the screen by using the bring up or send back feature+ rotate and flip items+ intuitive options menu is activated when an item is selected+ color picker menu to change item colorsfor more items and no advertisements download pistol builder pro from the app store!
Weapon images courtesy of dr.
Noob at pimpmygun.

Related Apps to Pistol builder