Pirate hangman for Android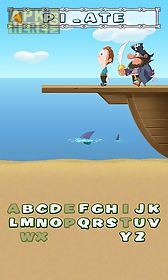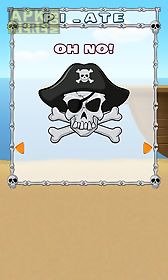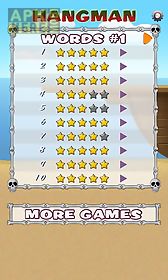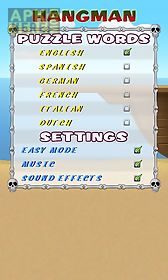 Pirate hangman game for android description: A game about hanging a man just seemed so barbaric.
Instead we made a game about a pirate forcing someone to walk the plank.
When the victim reaches the end they fall into the water and a shark eats them.
Far more civilized!
At least thats what the pirate told us.
Parents do not worry...
To keep the game safe for younger players we never show the shark devouring anyone.
In easy mode it takes 9 guesses for the victim to walk off the plank.
In regular mode it only takes 6 incorrect guesses.
Easy mode is the default mode.
The game can be played in six languages : english (us) spanish german italian french and dutch.
Can you guess the mystery word without being eaten by the shark? Play the game and find out!

Related Apps to Pirate hangman