Pilot time for Android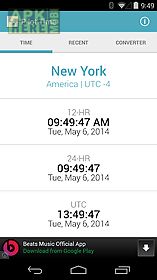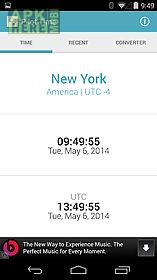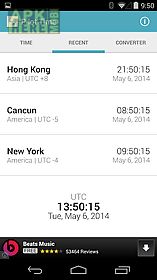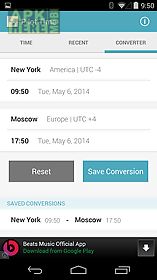 Pilot time app for android description: Pilot time is a simple free tool to quickly access local military and utc gmt zulu time with the touch of one button.
Developed by pilots who can never remember the current utc gmt zulu time conversion when they need it.
In the time section users can get instant access to the time and date for any time zone including utc gmt zulu time.
In the recent section users can quickly access their 3 most recently used time zones.
In the converter section users can instantly convert any past current or future time date between any two time zones including utc gmt zulu.
The users also now have access to 2 brand new widgets!
The current time widget allows the user to quickly view their current time zone as well as utc gmt zulu time.
The saved conversions widget allows the user to quickly access all of their saved time zone conversions.

Related Apps to Pilot time