Pianostar neo lite for Android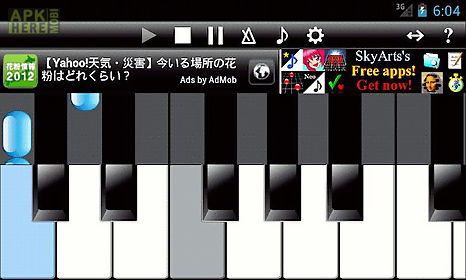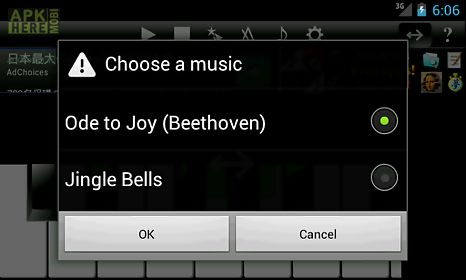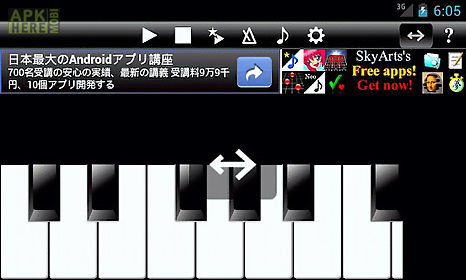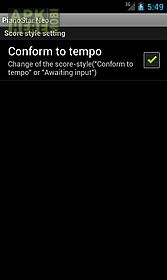 Pianostar neo lite app for android description: It is a keyboard for music to teach the method of performing music like timing and time etc.
To push the keyboard!
Of course it is possible to perform as a usual keyboard.
The multi touch is possible!!
Can use only grand piano tone.
But it is a very beautiful piano sound!!
The score style has the following kinds.
Conform to tempo awaiting inputin addition there is an automatic play function.
The thing performed with the keyboard together is possible!
As noted above can choose various exercise methods.
More infomation products android pianostarneo collection musics the collection music is as follows.
Ode to joy (beethoven) jingle bellsnote: each music is arranged a little.
Music can be expanded by putting the standard midi file(.
Mid) in the sd card!
About pay version unlike a pay version some functions are limited.
The limits are as follows.
Only two of usable collecting musics (as for 20 musics of pay versions!
) The midi file reading of the sd card is not possible(the pay version can add a favorite midi file!
)The advertisement communicates frequently and it continues being displayed by a screen.
Please think about the purchase of the pay version when you think that an advertisement is obstructive.
Attention for this free edition this free edition is intended to have you know the function of the pay version.
In addition distribute it for the person who cannot purchase a pay version.
Please think about the purchase of the pay version when you can buy a pay version.
When an advertisement with the interest was displayed the one that you cannot purchase taps an advertisement and please display it.
Despite a free edition the development is not free of charge.
Because it is necessary to have you support a developer to use some contents please cooperate.

Related Apps to Pianostar neo lite