Photo keyboard for Android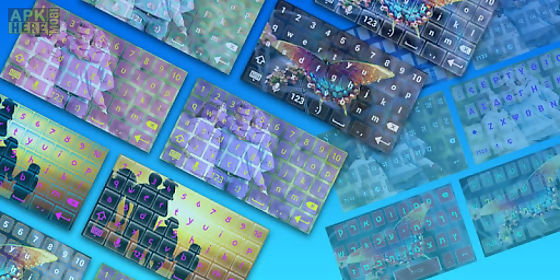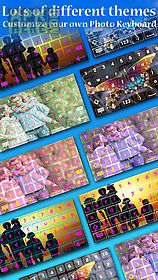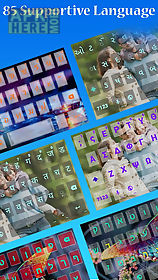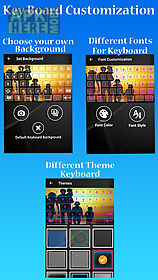 Photo keyboard app for android description: Latest update: new keyboard with new features : 83 international language almost all indian language included customize your own keyboard with photo background keyboard themes select different keyboard fonts select different keyboard font colors auto corrections of words save your own word to keyboard dictionary suggestions of words swipe keyboard coming soon.
Now place a background of your own on your mobile 39 s keyboard keypad too.
The background can be anything it can be your own photo or photo of your loved ones or any background you love.
You can take the photo from your mobile 39 s gallery or click one from your mobile camera.
Steps to active the keyboard: - start the app- the main page has 4 buttons enable keyboard set input method choose image keyboard themes- click on enable keyboard and select my photo keyboard.
- Than click on set input method and select photo keyboard on the pop up screen.
- Click on choose image to select a image you want on the keyboard.
In choose image you can select a image from mobile gallery or click through camera.
- Click on keyboard themes to select keyboard theme of your choice and photo.
Get all new keyboard typing experience with this wonderful photo keyboard.

Related Apps to Photo keyboard