Phone clean for Android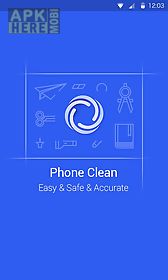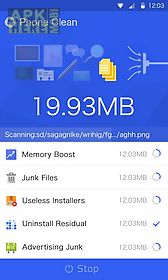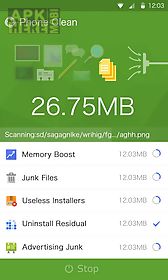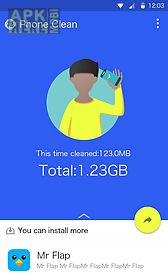 Phone clean app for android description: Easy: optimize your android device in just one click with a simple intuitive user interface that is easy to navigate.
Safe and accurate: the junk creating behavior of millions of apps has been analyzed so that phone clean booster can efficiently hone in on its targets (cached and residual files) with perfect accuracy.
Cleaning functions: memory boost: free up and boost your devices memory (ram) by killing redundant background processes.
Junk files: delete cached and residual files to reclaim memory and improve the performance of your eless installers: find and delete useless installers on your phone to free up storage space.
Residual files: clear up residual data from previously uninstalled applications.
Adverts: clear up junk files from android advertisements.

Related Apps to Phone clean