Party cake decoration for Android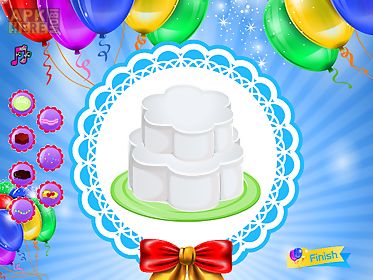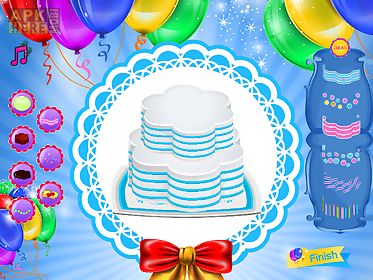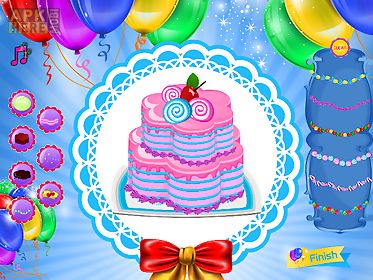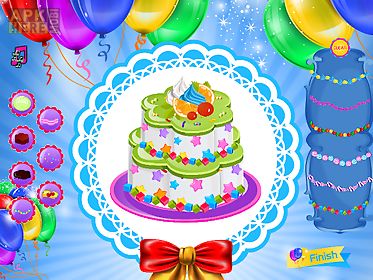 Party cake decoration game for android description: Hello today is a great day we can enjoy the sun and we can hear the chirping of birds which are in the trees around the house but also trees that are in parks.
When you go to the park is very nice to see all the joy in the eyes of children who are trying to catch butterflies.
We are sure that you are agree with us that a beautiful hot day is perfect for a party and when is a birthday party is much better.
In this party cake decoration game you will be able to develop your skills in culinary terms.
You will have through this cooking games to prepare a three floors cake for our friend 39 s birthday party because she invited a few friends to celebrate with her.
We are sure that you are very skilled in the kitchen and you will prove it by following the instructions which will lead to a very good result namely a successful cake.
1) choose the tray that will be placed the cake 2) choose the type of countertop that can be chocolate vanilla strawberry cherry kiwi and bananas 3) creams are the most important they give special flavor and you have to be careful with the creams that you choose such as: chocolate vanilla raspberry strawberry 4) finally you can decorate as you wish you can use fruits candies chocolates lollipops marshmallows cream trim thank you for helping us to prepare this delicious cake our friend will be very happy and the guests will be very pleased.
Have fun!

Related Apps to Party cake decoration