Paris 2 keyboard for Android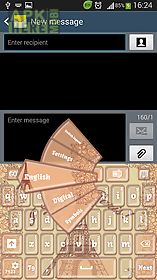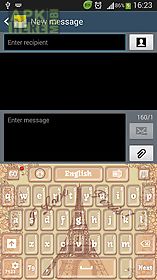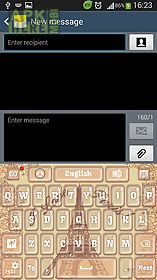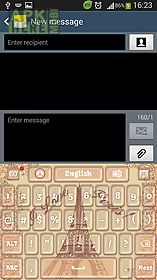 Paris 2 keyboard app for android description: First download this theme then press open and after that 39 apply 39 and 39 done 39 to use the custom font included press long on the key 39 ? 123 39 and select 39 font setting 39 from the 39 advanced settings 39 section then 39 scan fonts 39 and choose the font associated with 39 paris 39.
See the last presentation screenshot for more details.
For any problems bugs or errors you can contact us at themesforandroid1.
You can also give us a rating or leave a comment in the comment section.
This theme is high definition and can also be applied on your tablet all our apps are translated in 48 languages this app is premium and free thanks to your support and the use of adsthank you for choosing our apps!
Please give us a rating if you love paris you can now have a little reminder of the most romantic city no matter were you are.
Touch a little corner of this amazing city everytime you are using your keyboard.
The paris keyboardtheme will inspire you and make you feel fabulous everyday.
Download right now the paris keyboardtheme and enjoy this great city.

Related Apps to Paris 2 keyboard