Os monitor for Android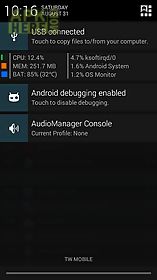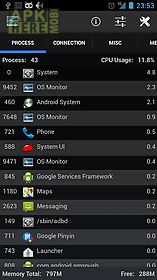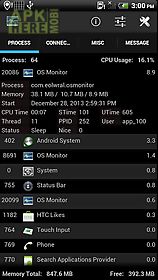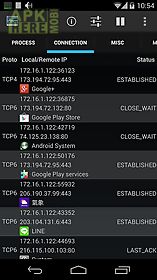 Os monitor app for android description: due to android - 0 39 s security enhancement os monitor won 39 t support android - 0 and following version os monitor is a tool for monitoring your android system.
It offers the following information.
Processes monitor all processes.
Connections display every network connection.
Misc monitor battery processors network interfaces and file system.
Messages search dmesg or logcat in real time.
Support languages: polish thanks to jarek mazur hebrew thanks to zamarin arthur italian thanks to gabriele zappi german language files benko111 xda russian language files equeim spanish thanks to xphnx hungarian thanks to zsigmond serbian thanks to pejakm hindi thanks to chaitanya lakkundi english chinesenotice: if you are older device like android - 5 - 2 please search os monitor (legacy) on google play.
Thanks everyone who help to send crash report!!

Related Apps to Os monitor