Organic gardening for Android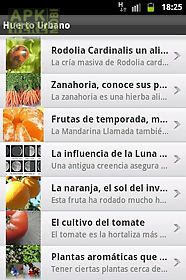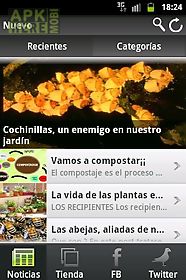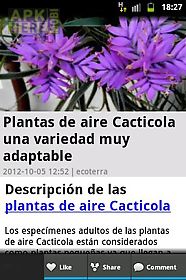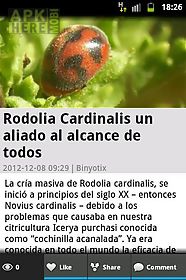 Organic gardening app for android description: New application with which you can be trendy in everything related to organic gardening this app will find lots of information about air plants and urban garden information that will be updated over time to keep you informed at all times.
This application is created by and why from the app you can buy at the store online all items you have available in our store.
You will also have access to various social networks like facebook twitter etc..
Tillandsia is a genus of epiphytic plants with over 650 accepted species is the most diverse family of bromeliaceae (which belongs to the pineapple).
They are found in deserts forests and mountains of central and south america mexico and the southern u.
S..
Uu.
In north america.
Members of this genus commonly called air carnation plants growing are linked by the roots of the trees.
The roots will only serve as clamping taking water and nutrients literally air through the leaves.
A garden or orchard is irrigated farming very common in river valleys to be a type of agriculture that requires watering although the drip irrigation system well suited horticultural plots saves an enormous amount of water.
The main crops of the orchards are usually vegetables vegetables vegetables and sometimes fruit trees.
Therefore often receive generic name of horticultural crops.

Related Apps to Organic gardening