Official sikh wallpaper sgpc for Android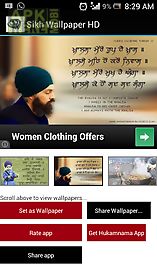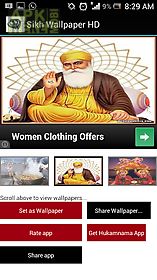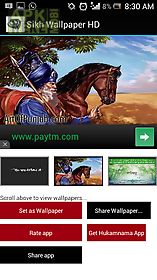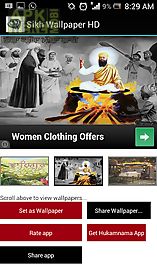 Official sikh wallpaper sgpc app for android description: Official sikh wallpaper sgpc has fine collection of hd sikh wallpapers.
This application has historical quotes and sikh guru wallpapers.
The collection is unique in itself and the quality of images are amazing.
The app also automatically downloads the new wallpapers published by sgpc for mobiles.
The application at a time downloads 1 wallpaper using the unique algorithm and store it locally so that it can be accessed without downloading next time.
One can also share the wallpapers using the seamless social integration with whatsapp facebook and other social media.
On one click share wallpapers with your friends and family and spread the joy of sikhism.
It has the wallpapers on following themes: - sikh guru wallpapersri guru nanak dev jisri guru angad dev jisri guru amar das jisri guru ram das jisri guru arjan jisri guru har gobind jisri guru har rai jisri guru har krishan jisri guru tegh bahadur jisri guru gobind singh jisri guru granth sahib jiapart from sikh gurus it has the collection for sikh gurudwarassri darbar sahib ji (harmandir sahib amritsar)sri bangla sahib delhisri sis ganj sahib delhisri damdama sahibsri nankana sahib pakistanit also has sikh history paintings wallpapers.
A complete place for sikh wallpaper collection.

Related Apps to Official sikh wallpaper sgpc