Nurse makeup girls games for Android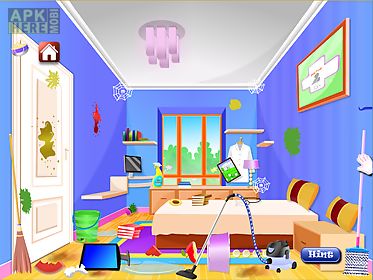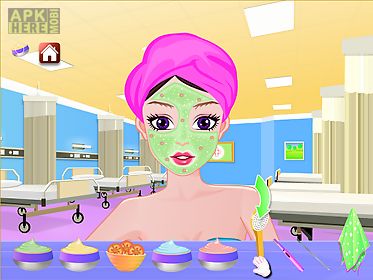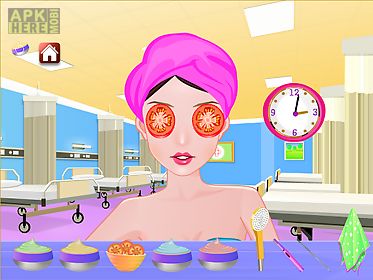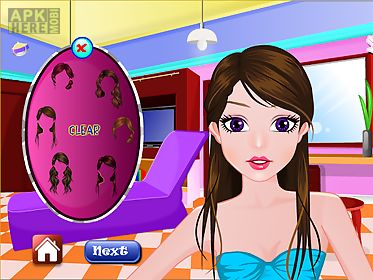 Nurse makeup girls games game for android description: Hello after a very busy day we can never do other things for example after a busy day at work we do not clean or take care of us.
Girls are very sensible they need time to rest and take care of their appearance.
A very pleasant way to relax is to go to a beauty spa where a woman gets more pamperingbut when time is of the same pampering we can gethome.
Through this game for girls you will have the opportunity to meet a young doctor who came home after a very busy day at work the house is very dirty but she can not clean the house without help she needs your help.
After a cleaning she needs help to relax and prepare for a new day of work.
Follow all instructions!
1) first you have to do cleaning you have to collect clothes sat all the objects in their place you have to give with vacuum cleaner you have to make the bed to remove dust and dirt on the walls and the door and do not forget you have to clean the cobwebs with a broom 2) cleaning is ready the master bedroom is very nice and clean now you have to take care to help marilyn get ready for work.
Apply on the face an exfoliating gel that will cleanse her skin of impurities then apply a moisturizing mask and a special cream for dry skin clip the eyebrows and eliminate acne 3) it 39 s time to take care of the doctor 39 s makeup apply: contact lenses eye cheeks eye shadow mascara and lipstick.
Choose a hairstyle appropriate 4) now you need to choose a suitable outfit a day of work.
You must be careful how you choose the outfit and do not forget the first aid kit that is always with her.
Thank you for choosing this game and invite you to choose and other make up games girls games and games for girls.
Thank you for helping the young doctor to prepare for a new day of work.
You can come back anytime to help our friend through this game.
Have fun!

Related Apps to Nurse makeup girls games