Notate for Android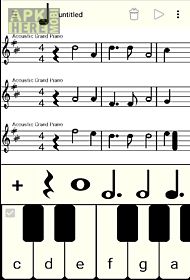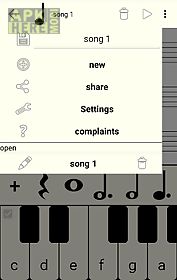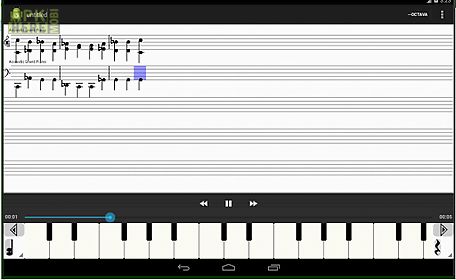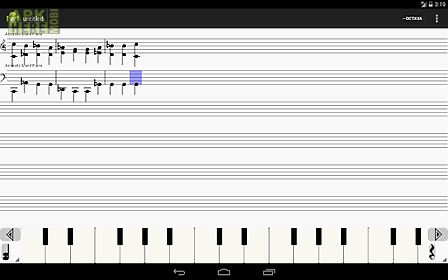 Notate app for android description: Notate is a music editor software which allows you to write and play songs that you enter through a keyboard.
This music notation application allows you to edit up to 16 tracks of music at a time and play back the music you have written through your phone.
Music composition should be as simple as typing words into a keyboard that is why with notate there is no drag and drop of notes.
To compose music: simply type the notes as you would into a piano and click and hold the notes to delete them.
Write your music and return to it later by swiping open the drawer and saving them.
They will be listed in that drawer when you return to them.
When you are finished with your composition can share your music to your friends as an ebook(epub) word document(docx) midi file(mid) or music xml.
All of your composed music can also be opened on finale and sibelius by exporting to music xml.

Related Apps to Notate