Nitname bani - sikh prayers for Android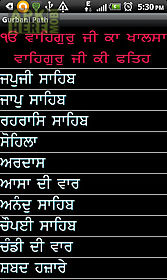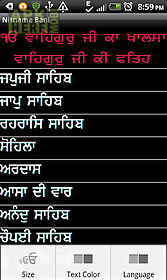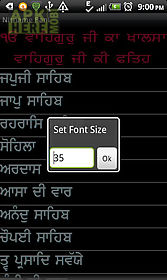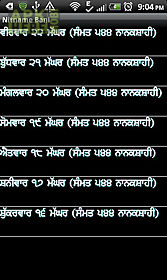 Nitname bani - sikh prayers app for android description: gurbani is the term used by sikhs to refer to any compositions of the sikh gurus and other saints.
Now keep the digital version of banis (gutka sahib) with you every time.
This application consists of 12 banis and daily hukamnama in hindi punjabi and english language.
These banis are: - japji sahib- jaap sahib- rehras sahib- kirtan sohila- ardas- aasa di var- anand sahib- chaupai sahib- chandi di var10.
Shabad hazare1- tre prasad1- sukhmani sahib1- daily hukamnamafeatures: 12 banis available banis available in 2 different languages punjabi and hindi font size and type text colors bookmarks nice page curl effect 1) added banis in hinidi as well2) 2 new banis added: - tre prasad - sukhmani sahib3) now you can also ready daily hukamnama.
4) a nice page curly effect to feel you like actually reading a gutka sahib.
5) now user can add bookmark to resume the reading at later point of time.

Related Apps to Nitname bani - sikh prayers