Ninja nights - endless runner for Android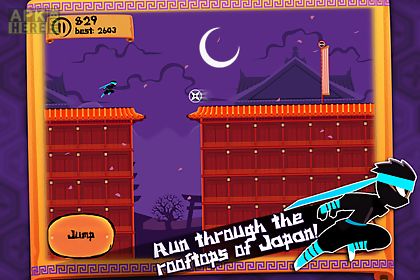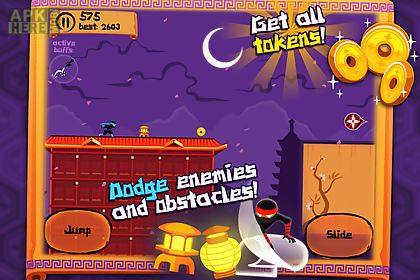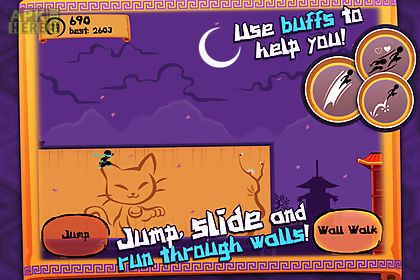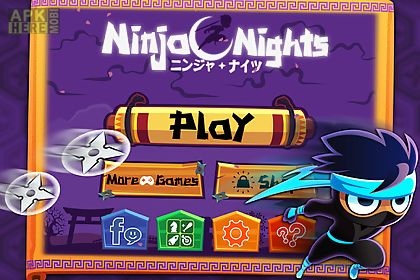 Ninja nights - endless runner game for android description: If ninjas manage to be sneaky right in front of your eyes can you imagine how artful they are in the dark of night? The rooftops of great japan are the favorite places for these cloaked warriors to run free and practice their ninja ruses!
At least until unwanted obstacles and merciless enemies cross their way.
It may not seem due to their sharp moves but ninjas make great use of strategic knowledge to defeat enemies making unexpected moves.
And that is exactly what you are going to have to do while running climbing and sliding to trick death!
Highlights simple and challenging gameplay easy touch and swipe controls awesome buffs: big jump double jump and shield fantastic illustrations plus: ninjas are awesomedownload ninja nights now and carry this great adventure on your pocket!
Please note!
This game is free to play but it contains items that can be purchased for real money.
Some features and extras mentioned in the description may also have to be purchased for real money.

Related Apps to Ninja nights - endless runner