New friends for whatsapp for Android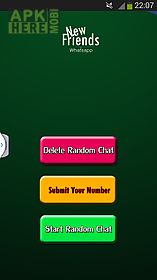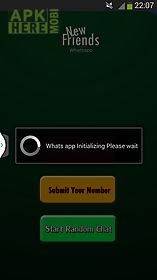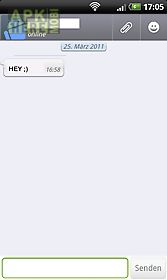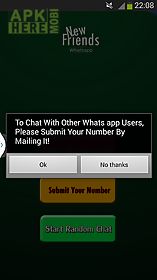 New friends for whatsapp app for android description: new friends for whatsapp are you tired of always chatting with the same people friends family in whatsapp? Would you like to talk to other people? Is your contact list small? Then this app will bring you a lot of fun and entertainment for free!
Some facts about this application: we ve got lots of ladies who submitted their numbers to us.
We guess the ratio is about 60 females 40 males get instant access to a pool of more than 1000 whatsapp users who submitted their number start as many chats as you want just please don t spam.
Meet new people they want the same thing and are only a click away!
Optional: submit your number to receive messages from strangers too!
(Just if you like not compulsory!
)Start this app start a new chat and enjoy!
Don t forget to rate us!

Related Apps to New friends for whatsapp