Nepal earthquake 2015 for Android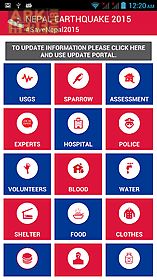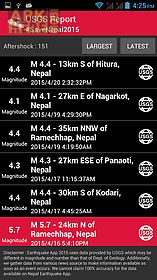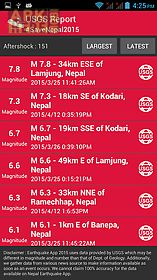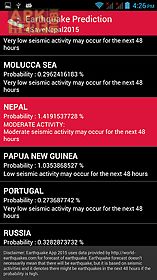 Nepal earthquake 2015 app for android description: This application is intended to be run by the volunteers themselves to help the needy in the disaster 39 nepal earthquake 2015 39 39 39.
Nepal earthquake update instantly and live update of earthquakes with magnitude greater than - 0 magnitude.
We have developed an app to find blood donors at emergencies in nepal namely blood emergency nepal.
Https: play.
Store apps details? Id com.
Whiterabbit.
Bloodemergency hl enplease do update your information on the form provided in gurkhatech 39 s site!
The form can be found on the following url : goo.
Gl sjnsguimportant consideration: you can read the data based on categories.
To give input to the form please find the appropriate menu in the drop down list and add information accordingly.
Your contribution is highly appreciated!
If you are entering the urls then it should not be broken.
Please put right information in the section provided examples are in the app itself.
And please separate the phone numbers by comma if the organization or person have multiple phone numbers.
This application provides information about all the necessities and help provided by the volunteers around the gs earthquake updates and reports are also included.
This app is supported by toyanath panchanga app (gurkha technology) and sparrowsms (janaki technology).
Integrated with sparrow smsminimize the duplication of efforts report via smstype: help your location your message and send free sms to 6040help.
Visit to report for help and seek out volunteering opportunities important supplies equipment for nepal earthquake relief and also reports and updates related to earthquake nepal.
Afghanistan pakistan also has felt the same tremor at the momemt.
Lets pray for afghanistan pakistan.

Related Apps to Nepal earthquake 2015