Neon missile 3d for Android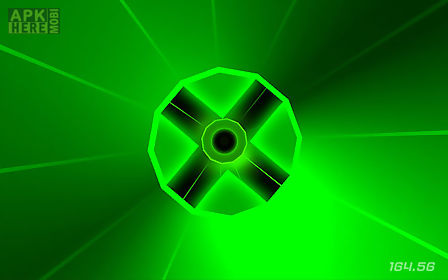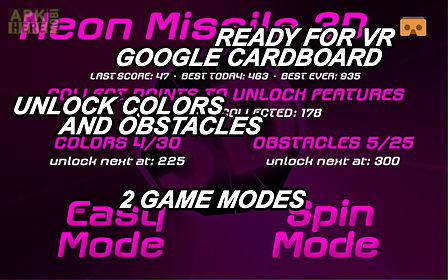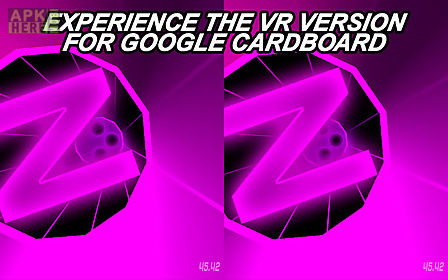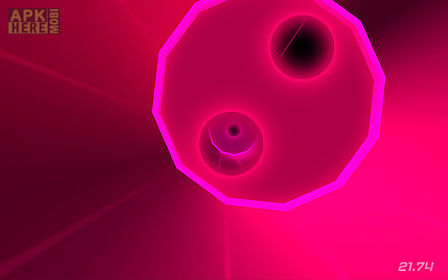 Neon missile 3d game for android description: Take control of a missile in first person and fly it through a neon tunnel full of obstacles.
Avoid score and unlock new colors and obstacles.
Game ready for google cardboard experience the virtual reality with your phone.
Using google cardboard or any other headset for phones you can play this game in full 3d and control it with your head!
No magnet needed!!
This is a whole new dimension of fun.
Absolutely free and noads in game just optional 15 seconds videos that give you awesome rewards.
Go fast in this classic missile game.

Related Apps to Neon missile 3d