Navy gunship shooting 3d game for Android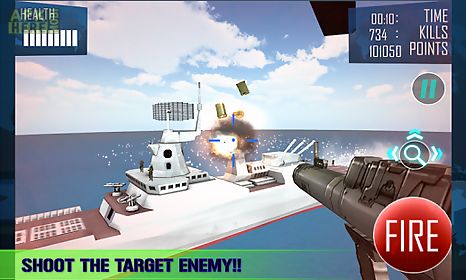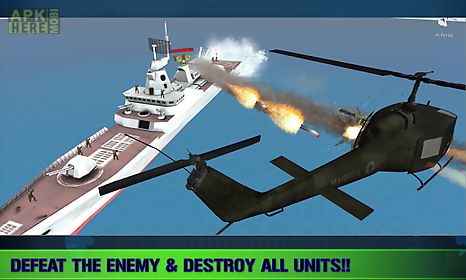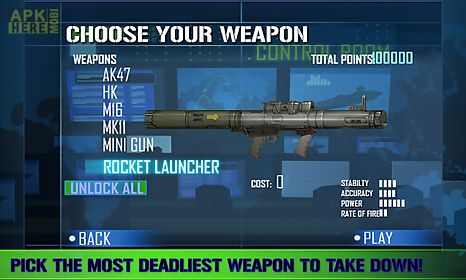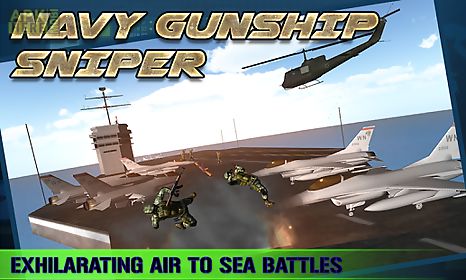 Navy gunship shooting 3d game game for android description: navy seals!!
Are you ready for a real attack on a navy ship that is detected in deep sea by our satellite.
As per the visual signals received the carrier doesnt have any flag nor have any kind of symbol which represent it as an opponent.
In an army base the commodores and high officials military staff have decided in the meeting that we would first check the ship carrier if some one resist we will take it by force.
Currently the navy ship carrier is sailing in deep seas location s831- 8 e237- 0 at top speed of 20 knots.
Your mission: go check the ship existence.
Eliminate all the resistance.
Time is short go make a strategy and eliminate the resistance.
Your mission code is red water.
Good luck navy seals!!
How to play: touch drag the screen anywhere to move rotate your gun left right up or down aim and tap fire button at bottom right to fire.
For clear aim view use the telescope for sniper target shot try to shoot and kill enemy soldiers on first spot the weapons will reload itself and you have unlimited number of bulletsfeatures: fps (first person shooter) game excellent real look 3d environment amazing sounds easy gui and controlswe love to hear from you about our game.
For feedback and suggestions please email at sup.
Acexgames note: this free game is supported by advertisement ads within the app only as per google policy.

Related Apps to Navy gunship shooting 3d game