Nanny (free) for Android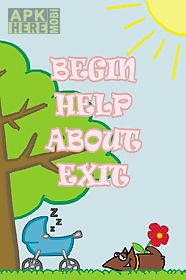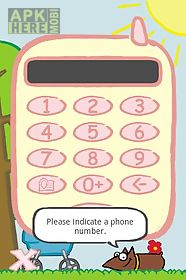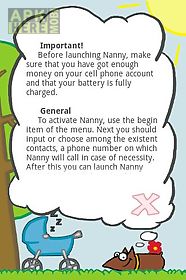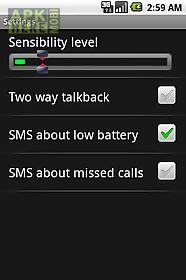 Nanny (free) app for android description: Wireless nanny analogue ( baby monitor ) in your phone!
This application is one of the best in its category.
The main features of this application are high stability saving power battery usage and there are also a number of unique functions.
Please read the help before using.
Specifics (in brief): call me back function sensibility level tuning sms about low battery sms about missed calls (for the pro version only) two way talkback (for the pro version only) sd card installation.
It works when the screen is locked!
Specifics (in detail): general: to activate nanny use the begin item of the menu.
Next you should input or choose among the existent contacts a phone number on which nanny will call in case of necessity.
After this you can launch nanny with the help of the special button on the screen.
First ten seconds after launch nanny is inactive.
You can use this time to put quietly your phone on the chosen place.
The advisable distance between child and phone is up to two meters.
After having put the phone make also sure that the microphone of your phone is not covered.
We recommend putting the phone in the way its microphone will be directed in the child side.
You have got the possibility to contact nanny at any moment.
All you have to do is to dial from the phone number that you indicated at the launch.
Nanny will call you back during 30 seconds.
Sensibility level: you have the possibility to tune the sensibility level of nanny.
The default value can be applied for the most part of devices still there are some requiring the adjustment of this parameter.
Two way talkback: you can speak to your child with the help of the loud speaker.
It can be useful as parents voice usually calms down the child.
Sms about low battery: nanny will inform you (by using sms) about low battery.
Sms about missed calls: nanny will inform you (by using sms) about missed calls.
P.
S.
Thanks for any response.

Related Apps to Nanny (free)