Nairaland forum for Android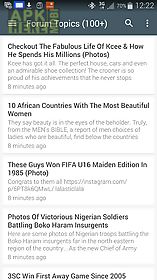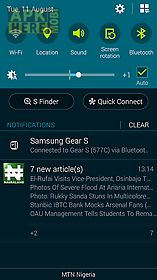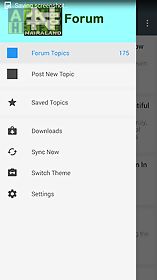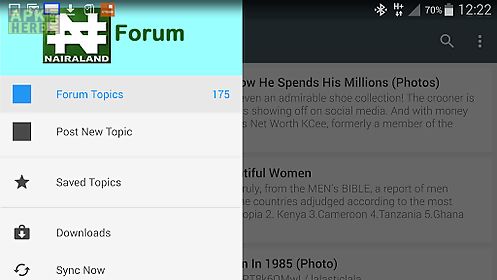 Nairaland forum app for android description: This is an android application for nairaland forum.
Never miss a post on nairaland anymore.
Get instant notification each time a topic is posted.
Guess what: you don 39 t have to worry about burning your data.
The application only downloads the topics if you need to read the corresponding comments or make a comment of your own just tap a button and it loads it for you.
Log in once and remain logged in as long as the application is installed.
Share topics on social networks and other platforms.
Download for free!

Related Apps to Nairaland forum