Myaccount mobile viseca for Android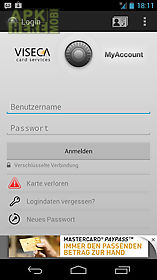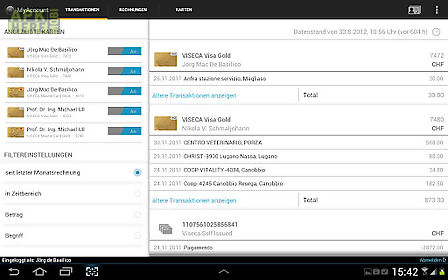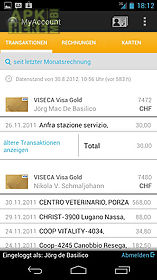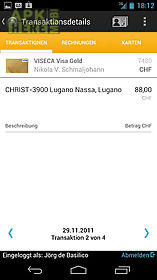 Myaccount mobile viseca app for android description: The myaccount mobile app is the convenient and free online service on your mobile and tablet that allows you to keep track of your credit card account quickly simply and securely.
The mobile version of myaccount provides quick and easy access to: your transactions overview your bill overview your card overview including card details limit and balance a card blocking facility in case of lossmyaccount mobile also offers: details of transactions including currency conversions and possible charges contact details the option to recommend the app to othersthe tablet version has the following additional services: sms services for an active cost control registration 3 d secure invoice and e mail notification for new invoicesprerequisitesto use the app and its free services (online services) of viseca card services sa you must have a credit card and or prepaid of viseca card services sa and have registered via the internet (viseca.
Ch ) to the online services (myaccount) of viseca card services sa.
With the installation of myaccount mobile app you must accept the special conditions for the use of viseca card services sa s myaccount mobile app.
Myaccount mobile is available for android smartphone and tablet from os version - - legal noticeswe draw your attention that already by downloading the app personal data is transmitted at also abroad.
This may allow a third party (including google inc.
Manufacturers of mobile phones tablets and network operators) to draw conclusions about your relationship with viseca card services sa.

Related Apps to Myaccount mobile viseca