My spell checker for Android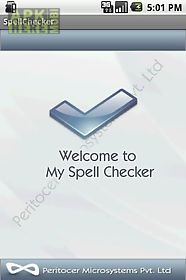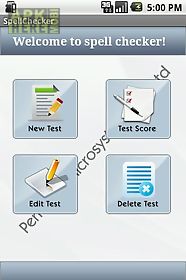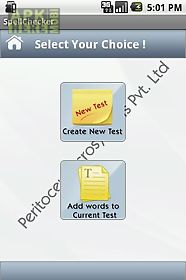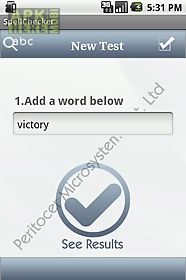 My spell checker app for android description: My spell checker for your android application.
This spell checker apps provide the facility to check correct and incorrect word.
You can start your test with a test title and test title will take only a unique word.
If you try to store repeated word then it will give message that you have already inserted this word.
My spell checker application is best for learn english word.
Through which you can know about your word that this word is correct or not and if this word is correct then you can know hindi meaning of that particular word.
If you enter wrong word then this spell checker will give suggestion to that wrong word.
And if you enter right word then it will give hindi meaning of that particular word.
After completing your test you can see your result that how many words are correct and incorrect.
Features: my spell checker supports android - 1 version and all above.
In my spell checker you can store your word in test title which will be store permanently in the database.
You can add your word with new test title.
You can also add your word to existing test title.
You can edit your test title with your different name.
You can also delete your test title.

Related Apps to My spell checker