My sms reader for Android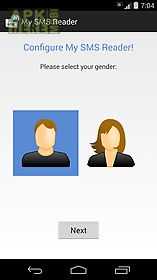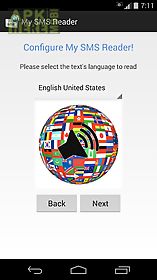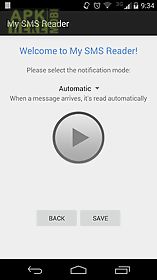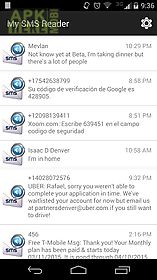 My sms reader app for android description: My sms reader is an application that allows you listen to your text messages (sms) at the time you received them.
It is also possible to listen to all messages you have sent and received.
Like common sms apps messages are grouped in conversations.
This allows you to have the experience of listening a text message conversation as if you were listening to a real conversation.
Besides this app allows you to select the gender of your contacts so you can listen to a male or female voice as appropriate.
If you prefer when a new message is received you can read it automatically or by pressing a play button shown in the message received pop up window it shows the message the contact who sent it and a button to start playing the message.
All your comments and suggestions are welcome.
In zahui software we are continuously looking for the improvement of our apps.

Related Apps to My sms reader