My name musical ringtone maker for Android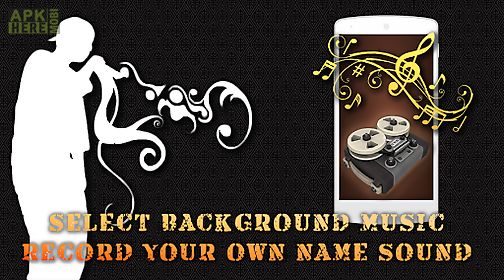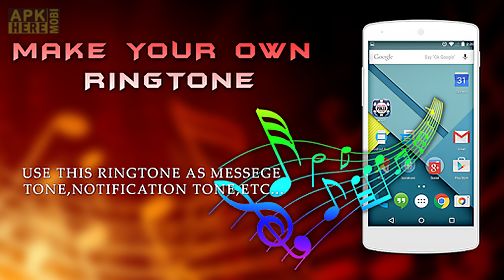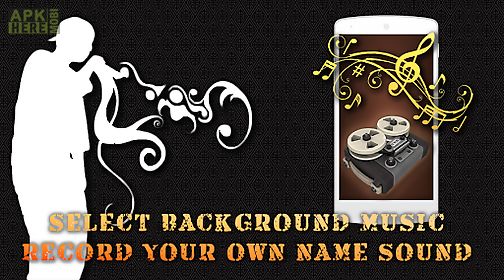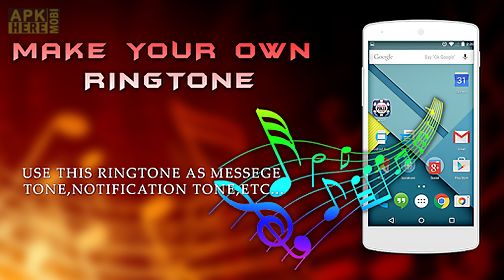 My name musical ringtone maker app for android description: Be your own ringtone creator.
You can create many innovative and different ringtones by recording your own voice and music.
All you need to do is get this ringtone maker app to your android phone and start making different ringtones.
You can speak sing rap with your own voice and merge it with default musical tones given within the app or merge it with any mp3 or music file within your mobile.
You can make different ringtones by speaking out or singing out like my girlfriend is calling or max calling or anything your like.
How to create ringtone ? : Step 1 : start the app and click on create ringtone.
Step 2 : select music file from default ringtone tunes within the app or pick one tone or song from your mobile.
Step 3 : click on record button to start recording your voice and click on play button to start playing the selected mp3 music file.
If you want to record just your voice than don 39 t click on play button.
You can speak 1st and then click on play button to follow your voice with music.
You can click both record and play button together to record your voice and music together.
You can use it the way you want.
Step 4 : you recorded file will be saved as mp3 file.
You can access your recorded files from folder provided within the app itself.
Step 5 : assign you recorded file as default ringtone specific contact ringtone alarm tones notification tones.
You can share your creations easily from the app itself.
Start creating your own ringtones and you can gift a ringtone your friends and family.
It supports all mobile and all android versions.
It 39 s easy to use with user friendly ui.
Please leave your feedback and help us improve the app.

Related Apps to My name musical ringtone maker