My dog my style for Android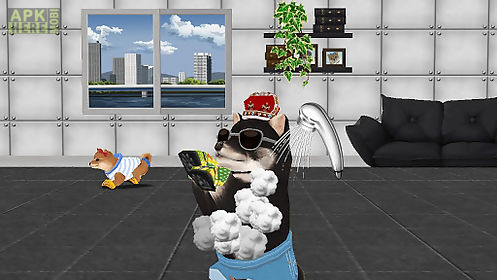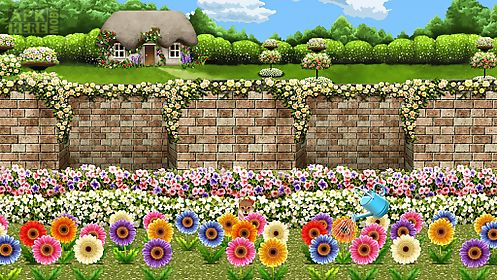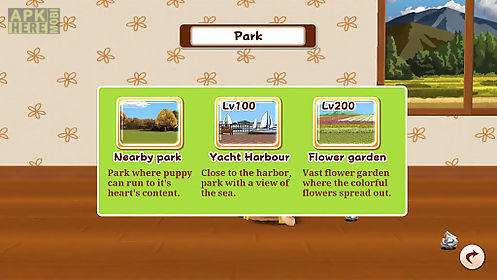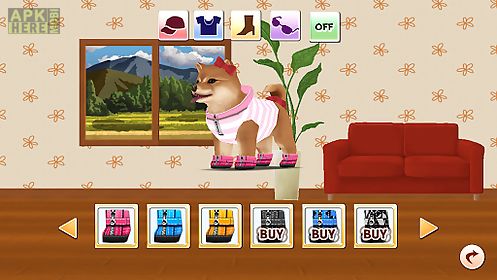 My dog my style game for android description: Let 39 s coordinate your own puppy!
When you go to the park yacht harbor and flower garden you can see many types of puppies and kittens.
When you take care the puppy in your friend 39 s house you cant get some coins as the allowance!
Have fun with dressing up together with your puppy!
You can select your favorite clothes and coordinate your puppy.
If you get along you will be able to enjoy with more cute dress.
Let 39 s play with puppy in your favorite room!
You can customize your room and play with your puppy anytime.
Let 39 s play mini games!
You can now play balance game slalom and puddle hop!
Let 39 s find puppy friends in the park!!
You can meet special puppy friends in the park yacht harbor and flower garden.
The number you can see them is 36 in all!
You can buy the following puppies and kittens: labrador retriever shiba inu toy poodle shih tzu chihuahua beagle corgi german shepherd four types of cats play with your puppy!
Touch the screen and your puppy will come to you.
Use your finger to petyour puppy and make him or her happy and more active.
Various way to enjoy you can feed and play ball with your puppy anywhere and anytime.
Also you can customize the room and dress up your puppy.
Grow flowers in the garden!
You can grow the flowers in the garden.
If you take care them properly a lots of flowers will bloom.
Also your garden will change gradually.
Rest your puppy on the bedif your puppy looks tired try to rest your puppy on the bed.
Their sleeping face is cute too!

Related Apps to My dog my style