Mp3 video converter for Android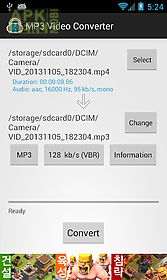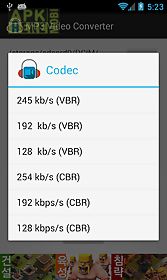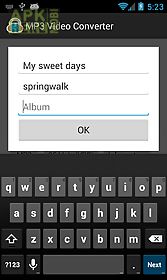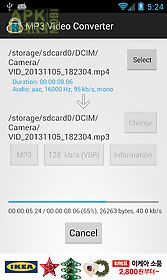 Mp3 video converter app for android description: You can convert video files to audio files (mp3 aac) with various options ( bitrate meta data)- supports various types of videos (3gp flv mp4 and so on)- supports various types of audio (mp3 aac)- supports editing meta information (title album artist)- supports application based integration.
(Contact us) it supports only armv7 and higher.
Is uses ffmpeg and mp3lame library.

Related Apps to Mp3 video converter