Motocross mayhem for Android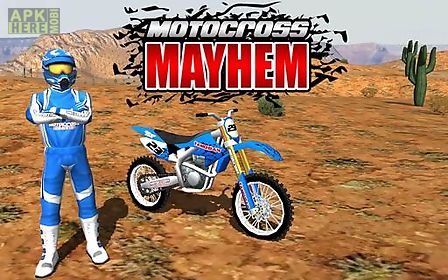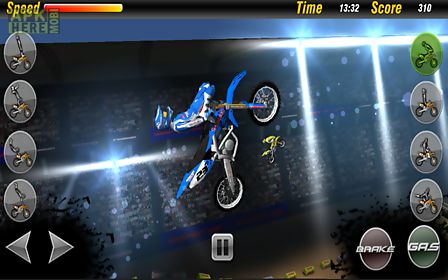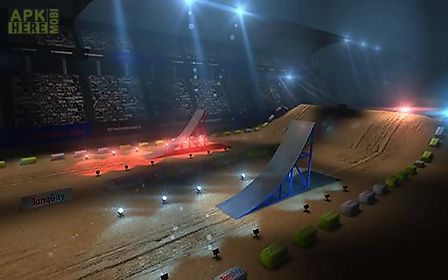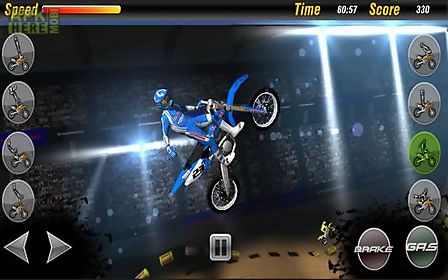 Motocross mayhem game for android description: Do you like motocross? Then you will love motocross mayhem!
Motocross mayhem is an action packed game that will leave you wanting to play it more!
With motocross mayhem you have full control over your rider you can perform back flips front flips no hander nak nak can can cordova flatliner superman cliff hangeras well as have your rider not the dirt bike do a back flip!
You will also be able to perform these tricks while doing a back or front flip.
This game has been set up for the true motocross fan!
You will also be able to compete on 10 unique tracks that will have you wanting more!
Race against highly competitive rivals on the following tracks- desert canyon race your dirt bike across the desert- frozen mountains frozen mountain terrain for you to race and perform tricks- freestyle fmx style freestyle track to let you perfect your stunts!
- Pyramid sprint race across dunes that allow you to fly high perform tricks!
- Arenacross this level is exactly what you think it is!
- Widow s snow peak climb up the widow s peak and perform as many tricks as you can whiledropping down the backside.
- Abandoned mine race through an abandoned mine.
Huge hills and even bigger drops.
- Spring hills spring time outdoor motocross track- mountain sprint race through the mountains as fast as you can.
Large drops here allow you to perform several tricks in a row10.
Ocean dunes for you hardcore motocross riders you have probably been on or seen these dunes!
The strategy of motocross mayhem is simple race each track and perform as many tricks as possible during the race.
Perform the most tricks during the race and win first place you will win the race prize money and move on to the next race.
Enjoy!

Related Apps to Motocross mayhem