Motocross madness 3d for Android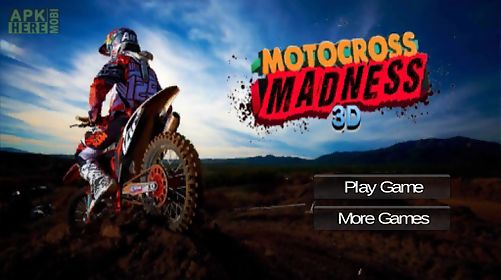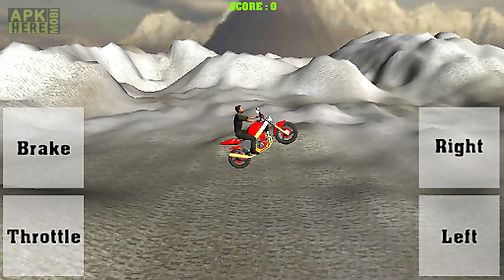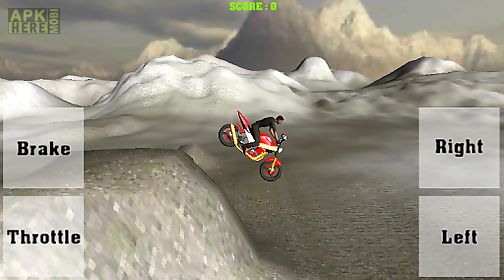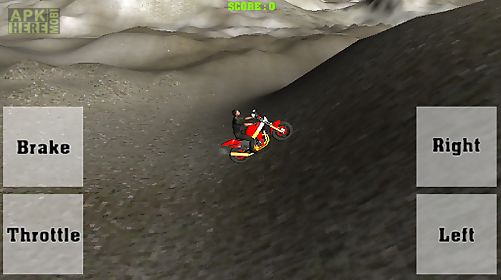 Motocross madness 3d game for android description: Crazy for bike rides or love adventures? Motocross madness 3d is an ultimate adventurous fun sporting game designed with lot of challenges.
Ride the motorbike on the deadliest roads and show your biking madness skills.
Not to worry much if your are at the beginner level then the game has learners levels and guide to follow the instructions which will definitely make you fall in love with the game and you will ultimately be passionate for biking especially the adventurous rides.
Quot motocross madness 3d is designed with fascinating 3d graphics and awesome sound effects to give the players the real world experience on adventurous sports.
The navigation controls are lot more intuitive and you need to be careful to control your bike for maintaining the proper balance in your speed and brake.
Remember the road is very dangerous with huge bumps and ups downs.
Carefully maintain the balance on your motorbike to successfully complete the levels.
The levels will be tougher as you keep progressing.
Motor biking has always been a fascinating and adventurous sport since ages but its lot more fun when you ride the bikes on the rough roads.
The challenge then increases and makes it a thrilling game.
So get ready for the most deadliest and adventurous motor biking sport.
Download the app immediately in your phone and go on an adventurous ride whenever you want!
Say hello we are constantly working hard on making the motocross madness 3d game better and more entertaining for you.
We need your constant support to get going.
Please feel free to email us for any queries suggestions problems or if you just want to say hello.
We would love to hear from you.
If you have enjoyed any feature of the motocross madness 3d game do not forget to rate us on play store.

Related Apps to Motocross madness 3d