Mood scanner simulator for Android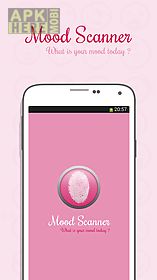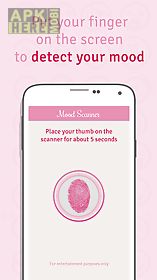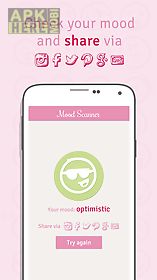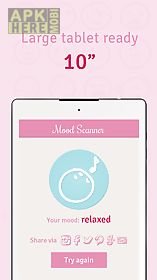 Mood scanner simulator app for android description: Mood scanner is an entertaining application which uses your mobile phone and its touch screen to detect your mood.
Place your thumb on the mood detector and discover what is your mood today!
Mood scanner needs few seconds to scan your finger and analyze your result.
Don 39 t wait and start playing with your friends.
Check who is in a better mood today!
!
Share your mood via facebook twitter google+ and other social networks straight from mood scanner app.
Play with updated version of mood detector with new moods.
Now mood scanner supports all tablet screens!
!
Note: keep in mind that mood scanner is just a fun app and is meant for entertainment purposes only.
Don 39 t treat it too seriously.
Your phone is not able to detect your mood based on your fingerprint.

Related Apps to Mood scanner simulator