Mobile hotspot router for Android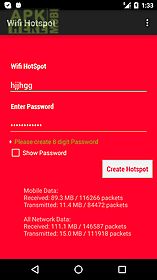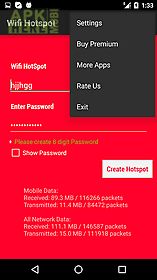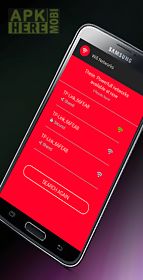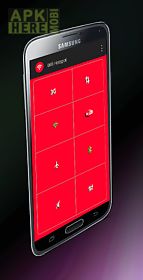 Mobile hotspot router app for android description: Make your own portable wifi hotspotimprove your mobile computing experience.
Simple and le wifi hotspot router is an application which facilitates your mobile phone data sharing like 3g 4g either with your other wifi devices (tethering).
Many cellular companies charge additional rates for your smartphone data plan for tethering or hotspot usage.
But with wifi hotspot router you can connect to the wifi internet via other wifi enabled devices through your mobile data carrier plan!
Just click on mobile hotspot it will take you to setting then configure your hotspot by giving your name name and security key.
Create your own wifi networkconnect with nearby wifi networks and it will show all available networks near to area of your phone.
Volume and bluetooth controls it is very simple and free no in app purchase require for this : )supported languagesarabicspanishgermanfrenchportugalhow to use1) turn off your mobile wifi2) turn on mobile data.
3) go to app and create your own wifi router and share your mobile data with your other devices friends and families.
You can change the name of your phone 39 s hotspot network name (ssid) and secure its wi fi network when it 39 s acting as a portable hotspot.
We have tried to make the design more user friendly but still if you think that we need improvement please let us know at ayshamasoom subscribing to smartphone data plan is needed for users of some telecommunication firms.

Related Apps to Mobile hotspot router