Messenger im for Android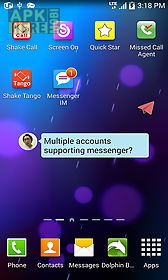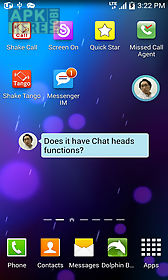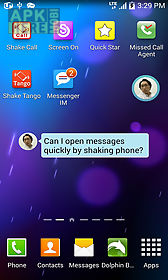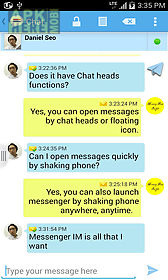 Messenger im app for android description: Multiple accounts supporting messengermessenger im supports all standard xmpp (jabber) servers including duckduckgo facebook google talk (hangouts) jabber livejournal odnoklassniki qip vkontakte window live messenger yandex.
Quick and easy way to message floating icon : you can launch messenger or can open messages in order by floating icon.
Chat heads : floating icon transforms to the chat heads if you received messages.
Shake : you can also launch messenger or can open messages by shaking your phone anytime.
Toasts : toast popup shows you incoming message for a short time (not static).
File share using dropbox messenger im integrated with dropbox api.
Now you can share photos voices songs video and any type of file with your friends.
Other common features multiple accounts for the same server.
Quick switch between chats.
Typing notifications.
Chat history export chat.
Multi user chat (conference) between standard xmpp clients.

Related Apps to Messenger im