Megaramp skate & bmx free for Android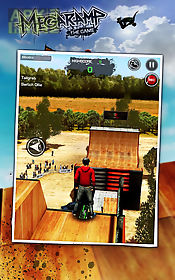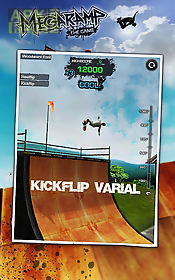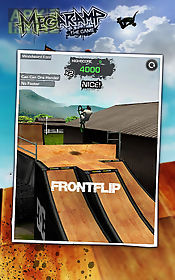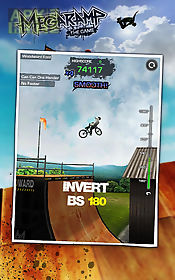 Megaramp skate & bmx free game for android description: ( ) thx to all megaramp fans ( ) 1 iphone app overall in switzerland 1 ipad sports game in chile new zealand norway and switzerland megaramp the game is a high end application.
For optimal performance please close all other applications before running megaramp on your device.
Skate!
Bmx!
The biggest megaramps!
The sickest tricks!
Be a pro!
Megaramp: the game brings you the insane adrenaline of skateboarding and bmx riding on the world s largest action sports superstructures.
Travel the world master new skate and bmx tricks get new gear and learn from the pros.
Real megaramps real locations real pros real tricks all brought to life with intuitive touch screen controls that reward accuracy quick thinking and creative combinations.
Hundreds of challenges achievements and trophies wait for you in megaramp: the game.
Some of the games ground breaking features include: high end 3d hd graphics skate and bmx experience in a single game 10 true to life real megaramp event locations: us: woodward west woodward camp times square la santa rosaplus: zurich mexico city s o paulo santiagoand: the great wall of china more than 55 skate tricks and variations more than 40 bmx tricks and variations learn and develop your skills with real megaramp pro athletes : skaters: danny way pierre luc gagnon (plg) adam taylorbmx riders: kevin robinson vince byron morgan wade customize your character with brand gear post your trophies achievements on facebook challenge your friendsare you ready to drop in?
Related Apps to Megaramp skate & bmx free