Magical photo blender for Android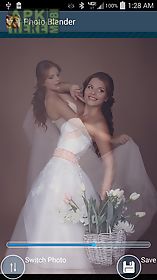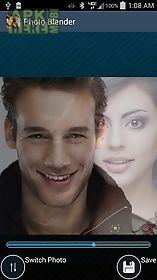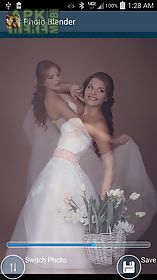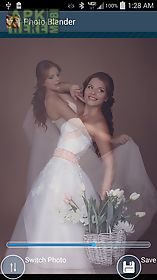 Magical photo blender app for android description: Blend two of your photos into a single photo to create a theme for the photos.
Whether its photos of two blended together or same person photo blended twice in 2 poses photos are blended seamlessly.
Magical photo blender comes in 4 parts: a.
Blend photos together magical photo blender to blend 2 photos together is easy to use: - select any two pictures.
It can be two pictures of same person in different poses or pictures of two different people.
- If photos are not of equal size adjust them so that you choose the areas of photo you want to blend.
- Adjust blend level or which photo need to be on top of another.
Save and share the blended photos.
B.
Animal face changer blend your photos with animal face photos turning into animal face swap app.
Swap your faces with a number of animals including lion face swap tiger face swap and many animal face swaps.
C.
Nature photo blend blend your photos with nature photo backgrounds including waterfall photo backgrounds beach photo backgrounds nature photo backgrounds wild animal photo backgrounds.
Blend nature photos into your faces or regular photos and turn them magical.
D.
Photo blend collages set your photo as collage background and blend any number of photos as collages on the background.
Create magical photos with photo blend technique.

Related Apps to Magical photo blender