Magic blocks_3d for Android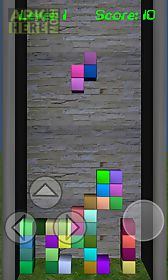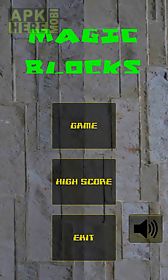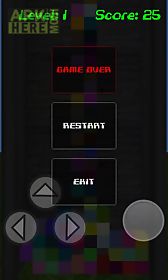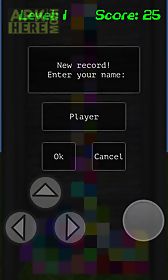 Magic blocks_3d game for android description: Do you like logic and puzzle games? Magic blocks is a 3d remake of original casual game that known as tetris.
This game was created with unity3d engine so it has good graphics and workin smooth on all android devices.
You can choose from 3 different game modes: tetromino pentomino and hexomino mode.
Difference between that modes difficulty.
In tetromino you can see 7 different blocks (looks like in classic tetris) pentamino contains 12 complex blocks.
If you can get at least 100 points in hexomode (35 block types)then you is a hero!
This game may remind you about old gold classic such as pacman arkanoid space invaders and famous brick games (tetrocrate and blockout) you will play until you see game over screen.
Speed of falling blocks will be increase with every level and game will be harder and harder.
You can feel like a ninja which cuts the fruit!
The main advantage of this game there is a high score table where you can store your best results and brag to your friends.

Related Apps to Magic blocks_3d