Lynkee qr code barcode scanner for Android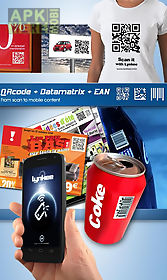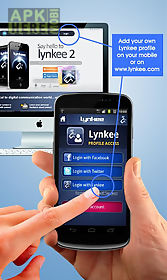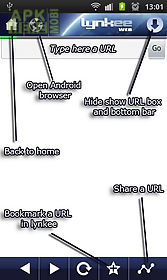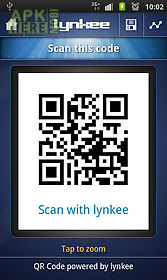 Lynkee qr code barcode scanner app for android description: Lynkee turns your camera phone into a qr and product barcode scanner.
Lynkee is regularly ranked as top performer in this category for its features ergonomics and quick scanning.
Lynkee 2 offers you a whole bunch of interesting new features and improvement: optional and dedicated internal browser facebook and twitter login qr generator product search engine keytags led flash faster scanning history price and satisfaction comparator just download and enjoy it!
You can scan a qr code datamatrix and consumer product barcodes (ean upc) in real time and for a multitude of 2d code type: url geo location product vcard mecard sms phone number authentication text mail bookmarks you may create your url text or contact qr codes with easy also you may generate for free your own qr codes on lynkee more social!
Edit your own lynkee profile on your mobile or on : share your scan follow up your activities (scans bookmarks...
) On your laptop tablet on share your generated qr codes add and share your product reviewsenter in the lynkee network!

Related Apps to Lynkee qr code barcode scanner