Love heart zipper screen lock for Android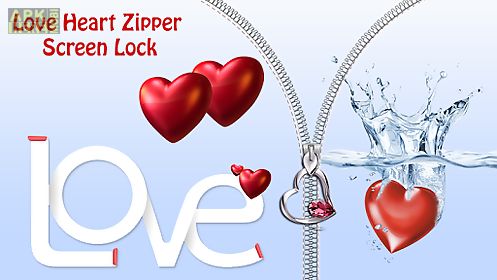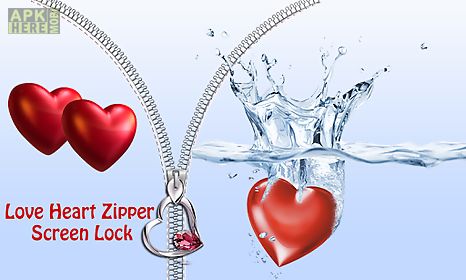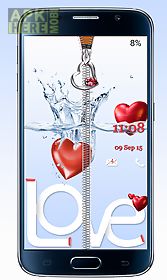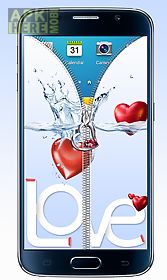 Love heart zipper screen lock app for android description: An amazing love heart zipper screen lock.
Love is the part of our life and it is naturally.
Heart love zipper lock is a free zip app for smartphone screen lock for all lovers with beautiful word to express your felling of love i love u.
Easy and simple locker made for people who aren 39 t really concerned with screen lock security or passwords.
If you are a true lover of someone then you surely want to decorate your home screen with love zipper lock with special hearts.
This app is actually a zipper screen lock and is made for the people who are not much concerned with the high lock security for their phone as it is very simple to use and does not require pass code to unlock.
Heart falling in water show the deep love.
You just have to drag down the heart.
Youngsters would especially love the vivid and beautiful heart background and would love using this love heart zipper lock screen.
A really beautiful love hearts shows up on your screen while it is locked.
And you have to unzip the zipper to unlock your smartphone.
Exciting and new idea mood changer application impress your friend with this latest applicationbeautiful heart love screen lock.
Hd beautiful and awesome background.
Features access everything you want on your lock screen area location easy zip or unzip screen love wallpaper with heart zipper locker battery status call alert sms alert date and time easy and simple to unlock your phone hd graphics enable disable the locker from setting menu.
Layout of zipper lock is compatible with almost every smartphone screen drag the zipper to unlock your device touch and hold the zipper down until the love heart zipper is unlockedplease rate this application to show your support!!

Related Apps to Love heart zipper screen lock