Lotoapuestas spanish lottery for Android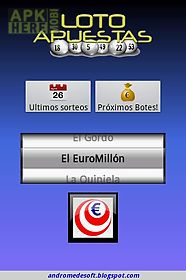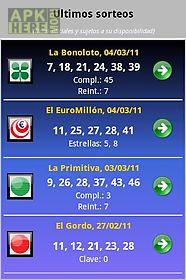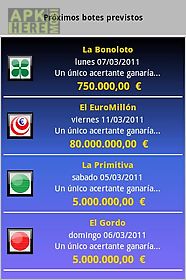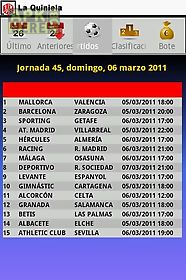 Lotoapuestas spanish lottery app for android description: Lotoapuestas is a complete manager for all official spanish draws.
It allows you to store your main bets (it s very usual that people always bet the same numbers) and the app checks them.
So users know the amount of money they have won inmediatly.
Other useful information: botes (it s said accumulative prizes for every draw) historical referency of draws random bet generation statistics about more frecuent numbers and info about football clasification.
It includes euromillions (all europe game) too.
Download lotoapuestas and...
Good luck!

Related Apps to Lotoapuestas spanish lottery