Look at me - fashion network for Android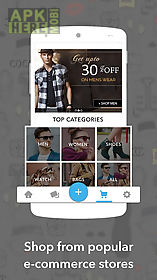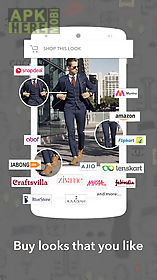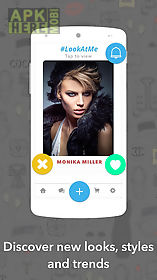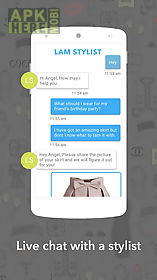 Look at me - fashion network app for android description: Look at me is a brand new fashion styling app that s all about men s and women fashion.
It helps people to dress and shop better.
If you want to know the latest dress designs or all the latest fashion trendsyou can see what our fashion community is wearing or ask our expert fashion stylists who will answer all your queries.
Look at me gives you an amazing experience through its fashion magazine style app and aims to be a one stop platform for all the fashion tips you need.
It allows users to get instant feedback on their looks outfits and accessories from fashion enthusiasts all around the world.
The app keeps you updated with all things fashion.
Our fashion stylists regularly update their fashion portfolio (known as showcase inside the app) with the instyle items.
Get fashion advice rivalled only by the top fashion designers of the country!
Confused about your new look? Want to show off that new outfit or accessory? Use look at me and get instant feedback from fashion experts.
It doesn t matter if you are looking for high street fashion copy some celebrity fashion or simply want to buy new shoes our stylists would always be ready to help you.
In your journey towards finding the answers to how to buy fashionable clothes and accessories? Look at me provides you a gamified user experience that offers you different levels of fashion status depending upon your engagement levels.
Get your looks rated by top stylists and you could feature on the cover page of our fashion magazine (aka home screen in app sense).
No more missing stylish photoslook at me lets you follow the fashion stylists and fashionistas if you are interested in their outfits hair styles and check their latest products.

Related Apps to Look at me - fashion network