Lolmood videos images joke for Android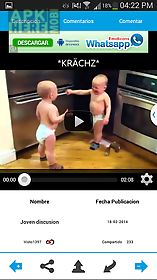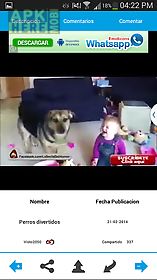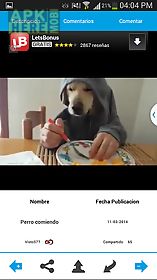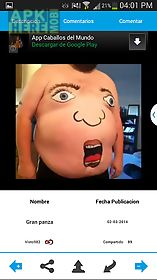 Lolmood videos images joke app for android description: What is lolmood ? Lolmood born of our main application rissaapp rissaapp the main difference is that the videos are streaming ( not downloading anything on your phone) and will share this link to share your contact see content through our mobile web.
In lolmood you will find all types of humor such as videos images and jokes.
Other differences with our sister application ( rissaapp ) is that really lolmood videos hosted on youtube and can also suggest videos that are posted and all in one application.
What i can do in lolmood ? You can watch streaming humor and share it all with your friends.
Can i download the videos? No this app is made for people who do not want to download anything if you you want to download content suggest you look rissaapp (more details in the record store of play )is the file share or a bond ? A link is shared as video sharing previously has to be downloaded and how this application does not download anything you can not.
What is the difference between spending a link or a file? If you share the link megs and not spend what you send is text is sent immediately as it takes.....
) Nothing is just text your contacts will see the video as if you send the file.
The only thing that when you send in the program is not pre visualized with a thumbnail image it is more aesthetically ugly.

Related Apps to Lolmood videos images joke