Line toys for Android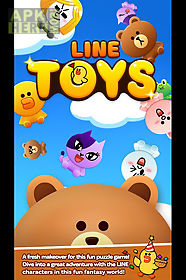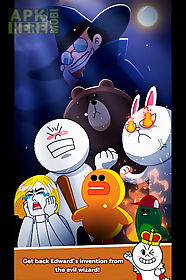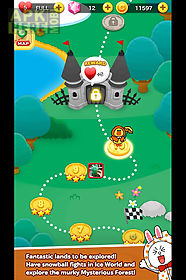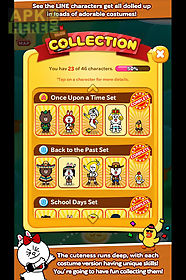 Line toys game for android description: Line toys the fresh take on match 3 puzzles where the puzzle pieces move!
Match the dolls as they move left and right on conveyor belts!
The plot: one fine day to cheer up his friend who was feeling lonely edward the inventor decided to invent a doll making machine.
When edward 39 s friends heard he had finished the machine they decided to throw a party.
But during the party duh dun duh ddduuuunnnnn!
An evil wizard suddenly appeared and whisked away edward 39 s machine!
But we won 39 t let him get away!
Join brown cony and their friends on a quest to bring back edward 39 s machine!
In the name of truth justice and toys for everyone!
Game introduction: jump in it 39 s easy to play!
Just move the toy dolls around to make matching rows of 3!
A moving pieces puzzle game!
Match the dolls as they go left and right!
Simple to play but with tons of depth!
Loads of missions and ways to play!
A long lineup of line characters all dolled up in cute costumes just waiting for you!
Travel to strange lands like the ice world or the mysterious forest where strange mushrooms grow!
Dive into the fantasy world of line toys with your friends!

Related Apps to Line toys