Lifecake - baby photo timeline for Android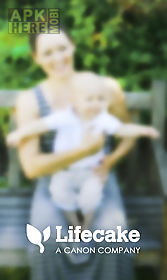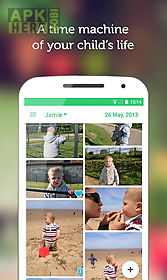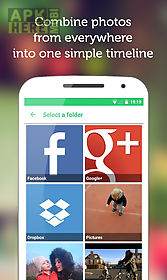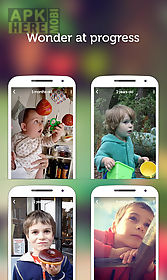 Lifecake - baby photo timeline app for android description: app of the day by the daily mail mums love award by babyworld 5 stars by the baby website.
Featured by mother and baby magazine techcrunch the next web and many more.
Relive amazing moments in your child s life again and again by turning your phone into a time machine!
Transform all your baby photos and videos into an amazing timeline to take the whole family back in time.
Remember more forget boring folders!
Have everything in one timeline combine yours your partner s photos in order import dropbox facebook and google+ photos remember better have photos and videos sorted by your child 39 s age zoom through time in a flash find any photo video or story on any device remember together no more email updates!
Family updated for you get instant comments from people you love family can enjoy on any device100 control share photos privately with family no advertising.
Ever.
Download everything in full quality at any time at photobooks parents and family can quickly and easily create glossy paged hardcover photobooks with their photos at.
A lifetime of photos lifecake is free to download and use for hundreds of photos and an hour of high quality video.
Upgrade to vip toget enough space for a lifetime of photos.
Vip includes unlimited space at an amazingly low price: vip monthly: - 99 - 99 - 99 vip annually: 3- 99 2- 99 2- 99 have a question or comment? Just email us at support.
And you can always check our terms here: https: tos.
Enjoy lifecake!

Related Apps to Lifecake - baby photo timeline