Lie detector test prank for Android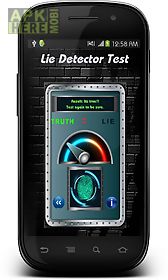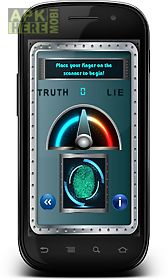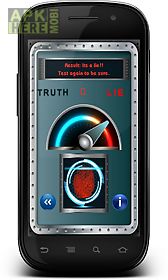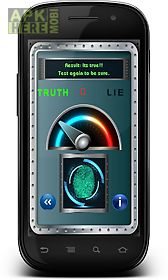 Lie detector test prank game for android description: A polygraph commonly referred to as a lie detector test is a device used to measure and record the changes in a person to determine when they are lying and when they are telling the truth.
This application simulates a fingerprint lie detector scanner for entertainment purposes.
Just hold your finger on the detector and speak or think something.
This app will tell you whether its the truth or a lie.
Have fun with your friends ask them a question you want to know the answer to then tell them to place their finger on the fingerprint scanner in the lie detector app and then get them to answer the question you asked them when they press the scanner they will have 6 seconds to answer the question you asked them.
After the time runs out the results will be analysed and our unique lie meter gauge will tell you whether the answer they have given is the truth or a lie.

Related Apps to Lie detector test prank