Learn ubuntu for Android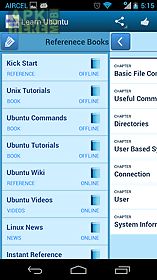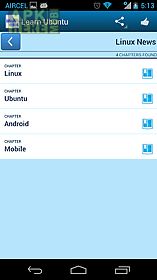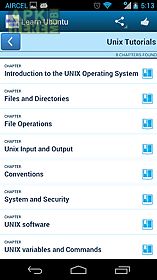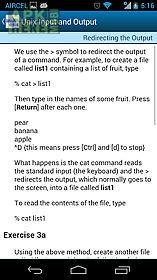 Learn ubuntu app for android description: Learn ubuntu(beta) get new faceeverything inside about ubuntu linux and unix.
Unix basics linux basics ubuntu basics unix commands linux commands and explanations linux and ubuntu commands unix tutorials unix administrative and networking commands ubuntu online references linux ubuntu android and mobile news (in build browser)clear category and reference book...
(More than 100 chapters available in off line).
For only ics and above.
Give rating and encourage us.
Welcome your valuable feedback android learn ubuntu app is the pretty guide for linux operating system based on ubuntu.
This app clearly divide ubuntu commands ubuntu tutorials ubuntu online pages and articles and ubuntu videos.
Its not only ubuntu linux operating system commands.
It has full ubuntu operating system tutorials and it has direct link of ubuntu related wiki pages and articles.
It has all type of linux commands and tutorials also.
Please give more suggestions.

Related Apps to Learn ubuntu